The Adventures of Morty Angel
---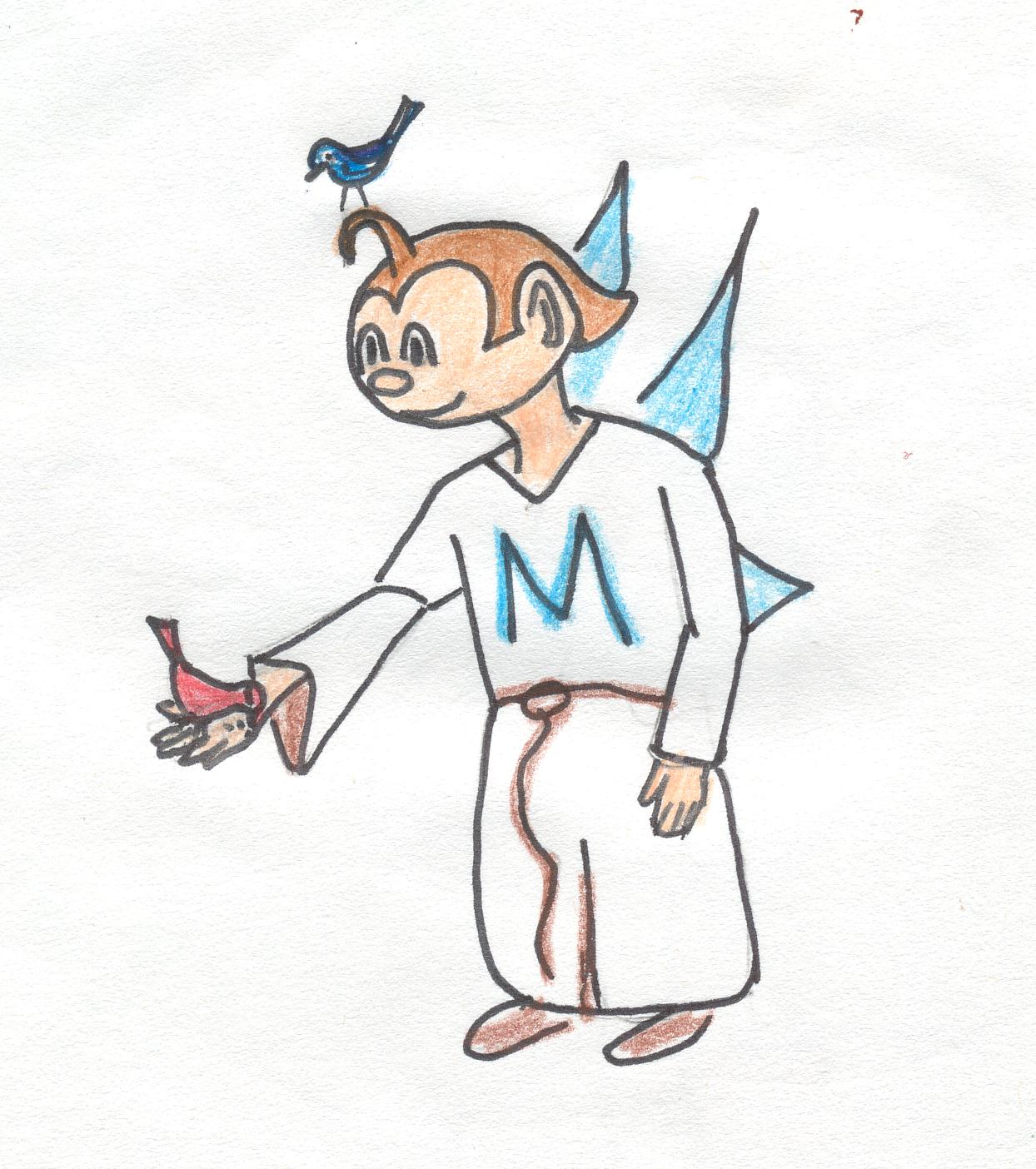 More About Morty Angel


The Author
Grumpa Joe is the author, illustrator, and publisher of "The Adventures of Morty Angel." His desire is to entertain and educate his own grandchildren.
The main character is a guardian angel named Morty Angel. Morty is a cartoon character that Grumpa Joe created in 1959, when he attended college. He used the cartoons to spice up letters to his friends. Morty took a long break after Grumpa Joe completed college and began a career as an engineer. When Grumpa Joe retired he began writing stories based on his cartoon angel.
MortyAngel.com is a website that Grumpa Joe began to spread the news of his creation.

The Cartoon Character--Morty Angel
Morty's name is derived from Mortimer Snerd the ventriloquist puppet used by Edgar Bergan..
Morty's curl resembles Elvis' hairdo.
Morty's belt is modeled after the habit of an Augustinian priest. In later stories, the belt serves as Sentra Vision.
Morty's scooter is named "Skye." Skye was inspired by the movie "Star Wars." The reason he rides the scooter is the theme of a future story.
Morty's friends are Gracie and Max, everyone needs friends.
Morty's boss is GOD.
Morty's assignment; Watch over you.
Morty has lettered in Angel Games at the Angel Academy and wears his letter "M" proudly.

Site Last Updated Monday, February 25, 2008. 18:04:16